A Light in the Dark: Social Media, Community Building and My Badass GirlGang
I often struggle to identify with the generation I'm lumped into. Unlike most millennials, I remember growing up without cell phones or computers; without the internet. I remember solving boredom with crayons and bikes and board games. And I remember making friends on the playground, in the classroom, and around the neighborhood.

Diving ever-deeper into my thirties, I have become acutely aware of the presence, and absence, of community in my life. A few weeks after quitting my job, I realized just how lonely working alone can be. Not to say that it doesn't come with its own dose of freedom, but on occasion, I find myself hitting 5pm without having spoken a word aloud.

Enter: the magic of the internet. Now, I know that the internet (the world) has taken a dark turn as of late. Even once light-hearted social platforms are now filled with daily policy updates, activist calls-to-action, and heart-breaking anecdotes that remind us of the perils (and/or privilege) we live amongst. And while that's a conversation for another time, there's something else happening here. Slowly and all at once, private social groups are springing up all over the internet, pulling otherwise strangers together. These groups, which often feel like the second-generation offspring of chatrooms or LiveJournal, are forming new manifestations of community. You can meet your neighbor, or a like-minded new friend from across the globe, all in one space. You can check your sanity mid-workday if, like me, you have no one else to run your newest 'brilliant' idea by. You can share your wins, your fails, and everything in between. There are groups for just about every activity, concern, lifestyle, and topic. The best ones are well-moderated, selective, and clearly defined.

Why am I telling you all this? Because as of late, these online communities have become my backbone. These people, and namely these women, have become my friends. And I'm having a stark realization about the old cliche, "it's not what you know, but who you know." As it turns out, this is not the desperate, social-ladder-climbing chant of the soulless. This is an uncut dose of absolute truth in both life and business. It's not about networking and handing out business cards. It's not about haphazard lunchtime mixers and water-cooler small talk. It's about building community. It's about connections and trust, and a genuine heart-felt desire to watch others succeed. It's about forging and nurturing friendships. It's about offering a hand anytime you're able. Not because it may come back to you someday, but because there is no greater joy than watching people you care about succeed. And it's about building things together, which is a hell of a lot less lonely than building things alone. And what fun will it be at the top, if you don't have trusted folks around to share the view with?

I'd love to introduce a few amazing women that I've had the pleasure of connecting with online. A few weeks back, we converged in LA to meet, to laugh, to play, and to work. It was a pretty special kind of magic. Thank you, ladies.
Danny is the kind of 24-year old that only exists in movies, penned by seasoned writers and played by a quick-tongued-30-something. She is smart, driven, and one of the kindest souls I have ever met. Danny is the reason I was able to connect with all of these incredible women. Beyond her blossoming career as a social media consultant and her undeniable success as a drop-dead gorgeous model, Danny also founded an online community dedicated to helping its members achieve their goals by harnessing the power of online social platforms. She's a born leader and a natural beauty.

Danny on IG: @noboringdays
Oh, Emmy. What a pleasant mix of timeless sultry songstress and badass rock n roll queen. Emmy is the kind of woman I relate to very directly. She's lived a full life in a short time. She's complicated in ways only another complicated person can truly appreciate. She's deep, creative, and soulful. She's no bullshit and I wouldn't have it any other way. From her solo projects, to her all-female Guns 'n' Roses cover band, I highly suggest getting to know Emmy Wildwood and her unforgettable voice.

Emmy on IG: @emmywildwoodmusic
Shop Emmy's Vintage: @secretweaponvintage
Lauren is an anomaly; a freak among (wo)men. A young mother raising a BEAUTIFUL little girl, Lauren also finds time to be a singer, songwriter, makeup artist, set designer, stylist, and creative director. Lauren is the kind of woman you want on your team and by your side. She's the kind of person who thinks of your needs and meets them, before you even knew they were there. She gets things done, and she gets them done well. And she's never checking to see if the spotlight is on her. Though it probably should be. And did I mention that she has the voice of an angel? Because she does.

Lauren on IG: @novafoxmusic
RACHEL LYNCH (I HATE BLONDE)
Rachel is best known across the internet as the femme-fatale fashion-blogger behind I Hate Blonde. But despite her resounding success, simply calling her a fashion blogger sells her short. Rachel is a spiritual creature, an open heart, and a fiercely independent business woman. A writer and a lover, Rachel's view of the world is wildly refreshing, always open for change, and a welcome addition to my life. Simultaneously an artist, a muse, and a work of art, I highly suggest you follow Rachel on her journey. And pick up a copy of her new book: "Go Blonde, Eat Cereal".

Rachel on IG: @ihateblonde
Sideara is another one of these other-worldly creatures. It's almost as if the heavens actually opened up and dropped her to Earth. I find her hard to describe, and easy to love. She's like a delicate ball of fire, burning brightly right before my eyes. An artist, actress and model: check out her fantastically freaky style and totally accessible jewelry line, NIN3.
Lord knows I have mad respect for any woman taking on and making headway in a male-dominated field. And James is doing just that. Her pastel-clad-bunny street art can be seen all over LA. She's one part Basquiat and one part Barbie. She's a badass and a sweetheart and I'm so glad we had a chance to connect.

James on IG: @jameswildexo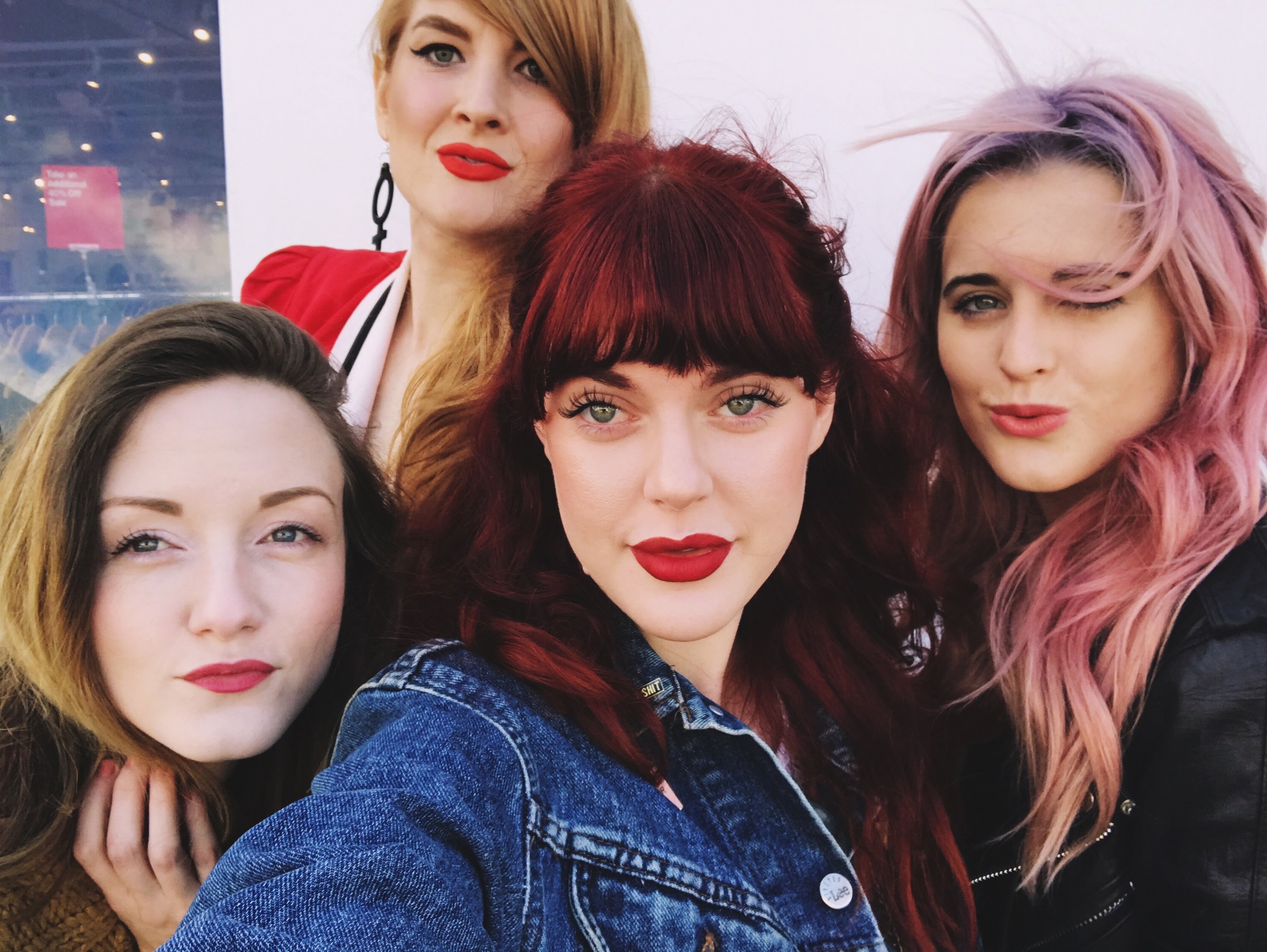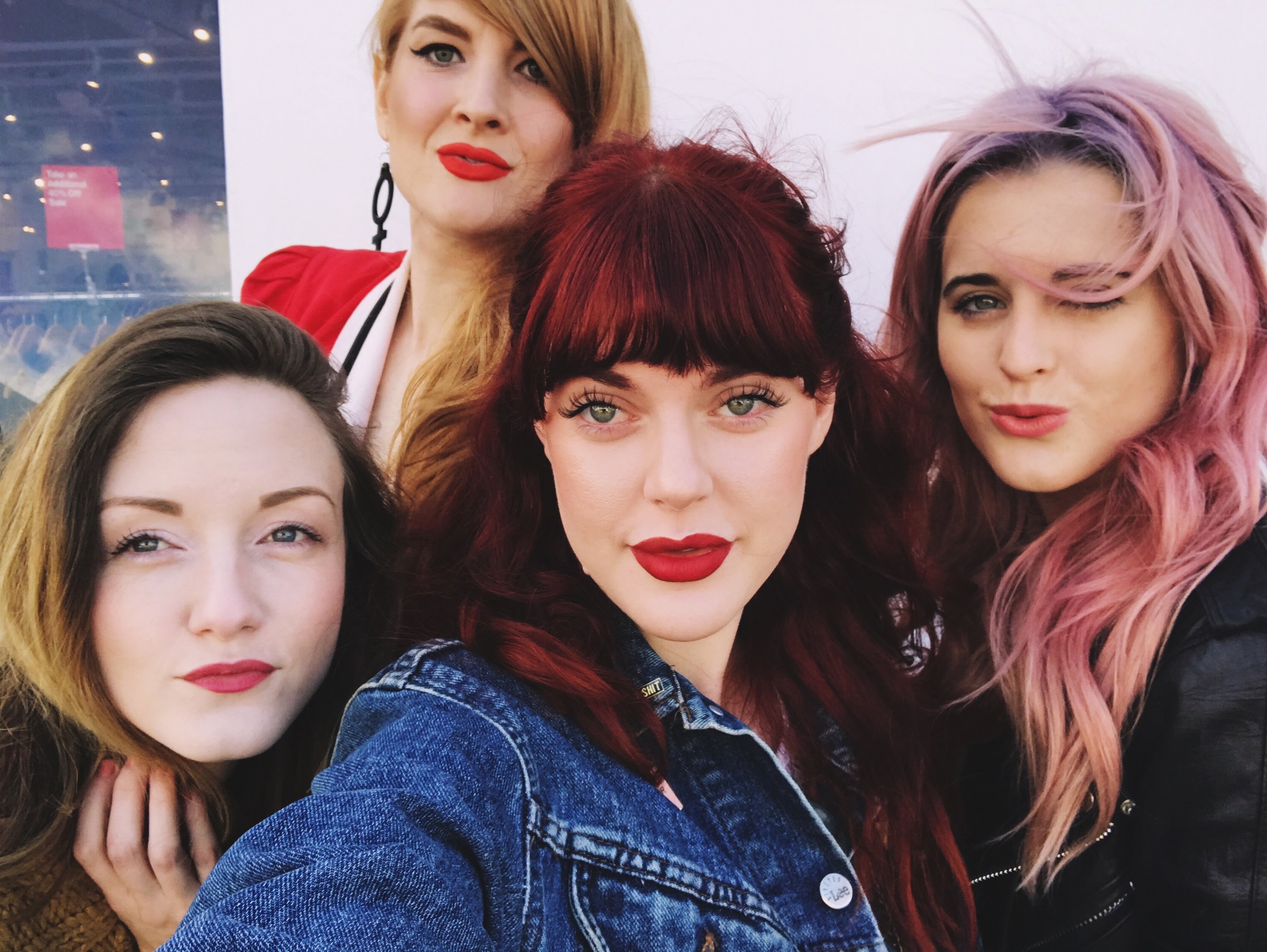 So, in a time when it seems like hate abounds and the internet is riddled with internal strife, look for signs of hope. Look for people who lift you up, but aren't afraid to challenge your convictions. Look for your chance to build community, foster growth, and spread some light. Thanks to all my babes out there. Featured here, or otherwise. I couldn't do it without you.